World Championships of Performing Arts – Hollywood 2018
I have been selected as a National Finalist to represent Norway in the World Championships of Performing Arts 2018.
A select few from 60 represented countries compete against each other in the change to win a total of $400,000 in scholarships, bringing home the gold medals to their countries or even win Grand Champions of the World in their selected category. On top of this having the opportunity to be trained in specialized WorldStars Boot Camps and opportunity to meet agents, managers and directors to further a performing arts career and having the finals televised internationally and across American television.
This is a lifetime opportunity for me to compete internationally and I am honored to be one of the chosen few throughout Scandinavia. These opportunities do come at a large cost of $6000 per contestant (training, registration, costumes, travel and lodging) plus extra costs. I have been modeling since I was six years old and it is truly my passion. Boosted and your support can help me to fulfill my dreams! Any donation counts towards this cause and so anything given would be greatly appreciated. Any businesses who sponsor me will be promoted on the Contestant Directory Page as well as all of my social platforms and will get International exposure and media coverage. By contributing you will help to fulfill the dream of a young girl who is determined to make a success in the field of modeling.
---
---
The World Championship of Performing Arts is held annually in Hollywood, Los Angeles, where there are more than 200,000 applicants from over 60 countries each year, of which about 1,500 are selected to represent their countries in front of 100 judges and honorees like Liza Minnelli, Justin Chambers and Reba McEntire. Under the direction of Andre Santagati and Kjetil Paulsen in Scandinavia, the contest includes the following categories of: singing, dancing, acting, modeling, instrumental, groups, bands and various artistry. Diana Louise will compete in 4 modeling categories as a Junior Model; Casual, Formal, Swimwear and Photo. It is the only premiere international "Olympic – style"Competition for performing arts with an emphasis on accurate professional "Hollywood" entertainment industry, education and experiences.
PS: If you can't help me financially, you can still greatly contribute if you share this campaign on social media and help to generate activity, it may help me reach someone who is able to financially contribute to this journey.
CONTACT / SPONSORSHIP▼
dianalouise.management@gmail.com
MY GOFUNDME CAMPAIGN▼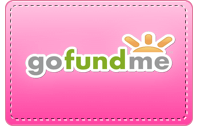 MORE ABOUT WCOPA ▼
Download WCOPA 2018 Bochure
Official Website www.wcopa.com
WCOPA SCANDINAVIA▼
https://www.facebook.com/wcopascandinavia/